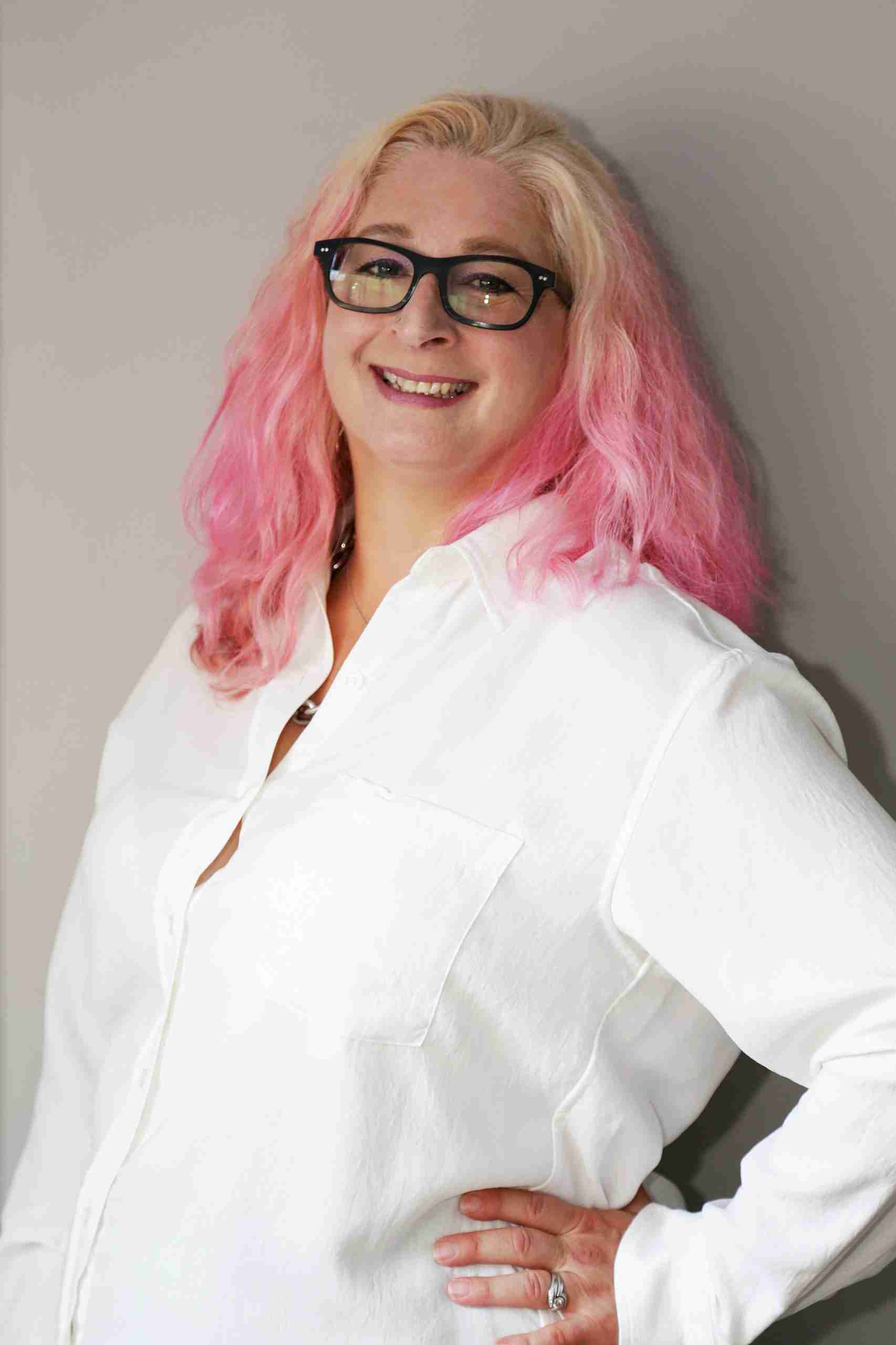 Born and bred in North West London, I had 3 passions from an early age – music, travel and science. I am lucky to say that I somehow managed to follow them all, in one way or another, throughout my life. Here's the story of how I made my dream come true, in a nutshell.
After gaining a degree in Genetics at Leeds University, I worked and travelled my way around Europe before returning to the UK. I then started out in the music business, climbing the ladder in an overwhelmingly male-dominated sector by asking the right questions, and taking every opportunity to learn the numbers side of the business. In 1990, I used £2,000 from a redundancy pay-out to start Key Production, which still specialises in the production and manufacture of CDs, DVDs, vinyl records and beautifully art-worked bespoke packaging for music and other industries. Through several acquisitions, Key Production Group has grown to be a multi-million-pound turnover company with 60 staff and 4 offices in the UK and Europe.
In 2007, whilst on a solo holiday in Nicaragua, I was at a local restaurant by myself and saw a sign proclaiming "Island for Sale".
The price tag of £56,000 was less than you would pay for a garage in London. The romantic in me kicked in: it seemed such a dream to own my own island! I immediately contacted the owners, they took me on a tour of the island, and after that meeting I treated myself to a few days at a beautiful eco-lodge on the coast. It was then that an idea began to take shape. Back in London, I jotted down some rough figures on a piece of paper and within a couple of weeks I put down the deposit. The island was mine!
Jicaro was totally untouched. My idea was for an eco-lodge, which would be very exclusive, with nine bungalows overlooking Lake Nicaragua. It could be rented out as a whole with a private chef and offer yoga retreats in the low season.
I teamed up with architect Matthew Falkiner and Cayuga Collection, a Costa Rica based hospitality company dedicated to managing sustainable luxury hotels and lodges in Latin America.
I spoke virtually no Spanish and knew little to nothing about the local culture, which was far removed from my own.
I began travelling between London and Nicaragua to follow the work directly, becoming more and more familiar with the customs and traditions of the country that is now my second home. Not without some initial frustration, I must admit, as I was used to the hectic pace of London and a work routine that left little room for small daily pleasures.
When Jicaro Island Ecolodge finally opened in January 2010 it was with a mix of relief and excitement. In three years we had turned an uninhabited island into the most glamorous eco-destination in Nicaragua. We built the lodge with Rainforest Alliance-certificated wood and employed a fully-local team to run it.
I want everyone to see why I fell in love with Nicaragua
Nicaragua is known as "the land of Lakes and Volcanoes", and for that alone it's worth visiting. The immense expanse of water of Lake Nicaragua (the largest in Central America, nineteenth largest in the world) is home to 365 pristine volcanic "isletas" - one for every day of the year, as they say here. Jicaro is one of those. The beaches are untouched and beautiful, some with legendary surf spots.
Natural hidden gems include Reserva Indio Maiz in the South, Solentiname, Rio San Juan and San Carlos, and The Corn Islands in the Caribbean. Bosawas deserves a particular mention: second only in size to the Amazon rainforest in Brazil, the UNESCO-protected Bosawas Biosphere Reserve was established in 1997 to safeguard the biodiversity found in this northern corner of the country. A birder's paradise, it's home to 600 of the 790 bird species found in Nicaragua, but also to plenty of mammals, including jaguars, Baird's tapir and spider monkeys.
And then, the real treasure of the country - the Nicaraguans. Wealth, the real kind, they taught me, one sincere smile after another. Their arms always open, their can-do attitude, their deep pride for the land and the traditions that distinguish each city and mark each season.
This is why, above all else, I am so proud of the staff and guides at Jicaro lodge, people who are genuinely passionate about their land and whose hospitality is of a disarming naturalness.
Sure, we've worked hard to get where we are today. Consider for example that none of them had ever heard of ecotourism before. We were among the first to introduce this concept, and not without some initial difficulty. As with so many developing countries, tourism had become a mainstay of the country's economy, but learning to conceive of it as a valuable resource for preserving the land and local communities required a radical change in perspective.
All in all, sustainability is a process that requires education first, at all levels and on both sides - that of the guests and that of the hosts.
We have educational programmes within the community, teaching about sustainability and waste management. We support Padro Nello school, helping with school supplies and healthcare. We installed a state-of-the-art water filtration system for the local community and help maintain it. We help with the electricity supply of our neighbours, buy food from them and also rent small pieces of land from them. The goods we sell, as well as many items used in the hotel, are made locally by cooperatives - often helping women from abused relationships back onto their feet. Literally everything we built, we built using local labour and local materials.
We collaborate closely with the Plan Vivo Foundation on their CommuniTree Program,  the largest reforestation initiative in Nicaragua, working with thousands of smallholder farmers to create long-term income opportunities from growing trees on underused parts of their land. The program's unique impact comes from its belief that for reforestation to be a successful solution to climate change, trees have to benefit and be valuable to local communities for the long term. As one of the poorest countries in the Americas, the program is specifically designed so that the forests improve the lives of Nicaraguan farmers traditionally earning less than $2 per day.
And again, in all of this we try to involve our guests as much as possible, through educational activities in nature and with local communities. Just being on the island and seeing the amazing bird life, listening to the Howler monkeys in the distance, climbing Mombacho or taking in the peace of the lake is precious… but knowing and seeing that your stay also has a positive impact on the local communities - that's what makes you want come back again and again. I truly feel so proud and grateful when I see this magic in action at Jicaro.
People feel inspired when they come here. We have had writers working on their books, many marriage proposals, and I can't count all the guests who told me how much at Home they feel here, connected, safe and relaxed.
It's amazing to see how good it does us Westerners to get in harmony with the slow pace of life here.
To realize that we don't really have to fill every minute of our day. At least for me, this process has been incredibly empowering. After all that I have done and achieved in life, it is undoubtedly thanks to what we have achieved here at Jicaro that I feel today a fully realized woman and entrepreneur. Looking back, I have done things I never thought I could do. Establishing a business on the other side of the world, in a country whose language I didn't know, contributing positively to the economic development of an entire community... and in the process, not only finding a second home, but feeling myself becoming a better and better person.
Karen Emanuel is the owner of Jicaro Lodge, a trusted partner of Earthtones in Nicaragua.